This project was oriented by the logic of interaction between basic geometry volumes. The tangent of two linear rod-like objects were reflections of effects caused by real-life objects collision, separation and intersection.
    It is composed of tango between the two basic geometry. Once the object was facing each other. One would be lifted up caused by the other object going down below.
    On the condition of turning corner, one object could punch out a geometrically aligned wound. Which could provide as either extra volume or excluded aperture.
    The facade was generated with image-based algorithm. Following the geometry of the union object. However, the scale of the facade was affected by the force of the parti as well.
    Several turning figure was projected on to the body of the union object to provide extra complexity and open space for the project.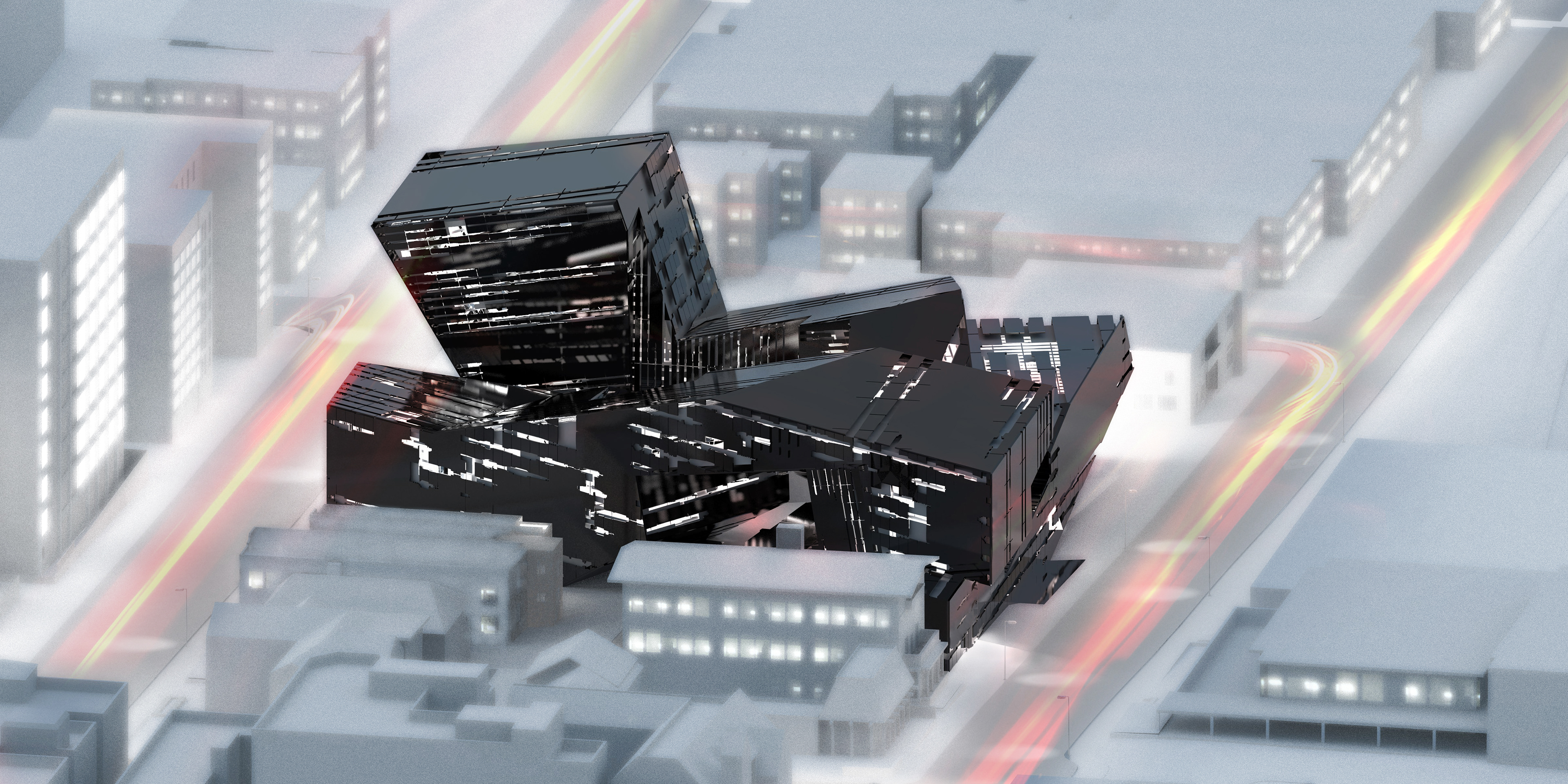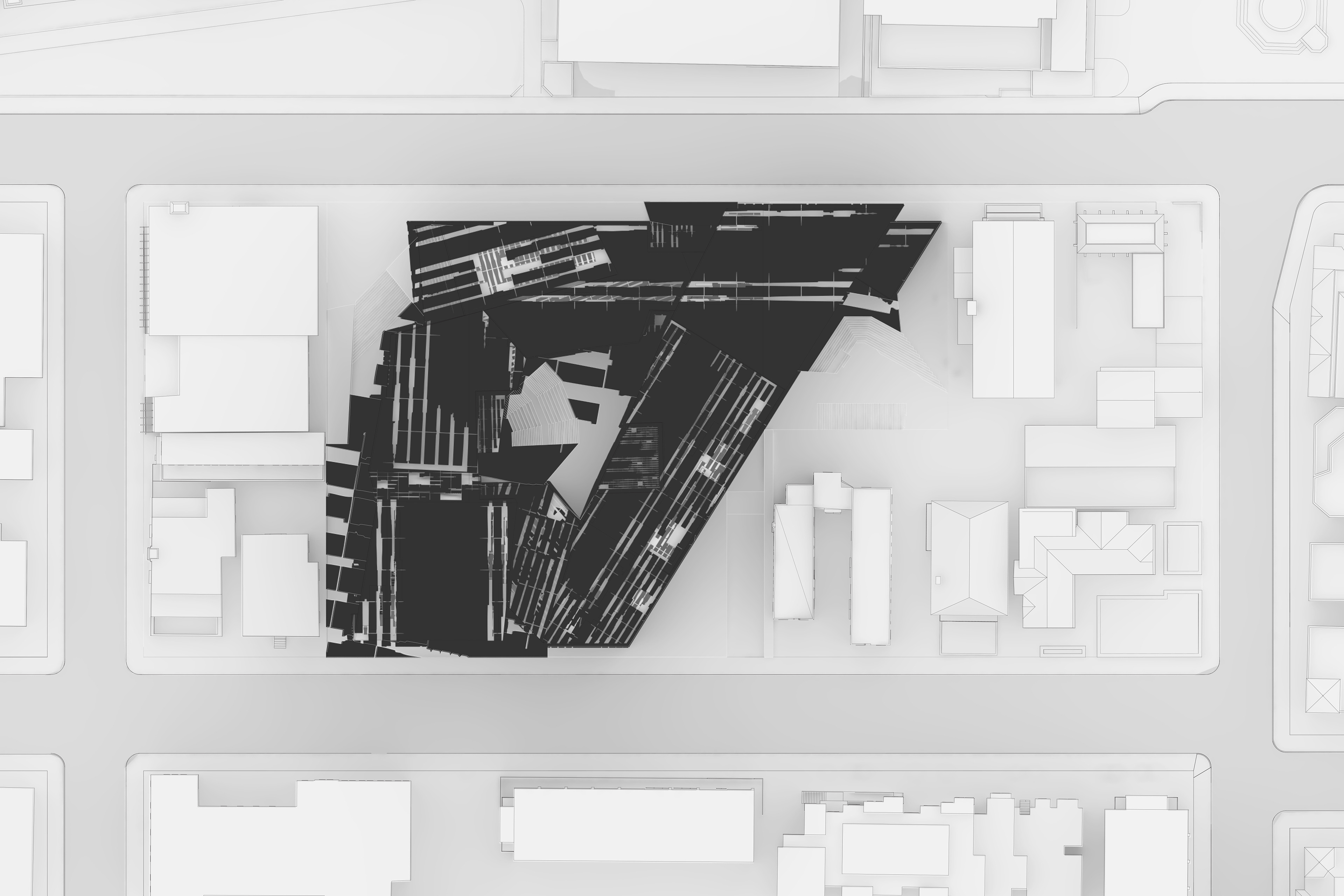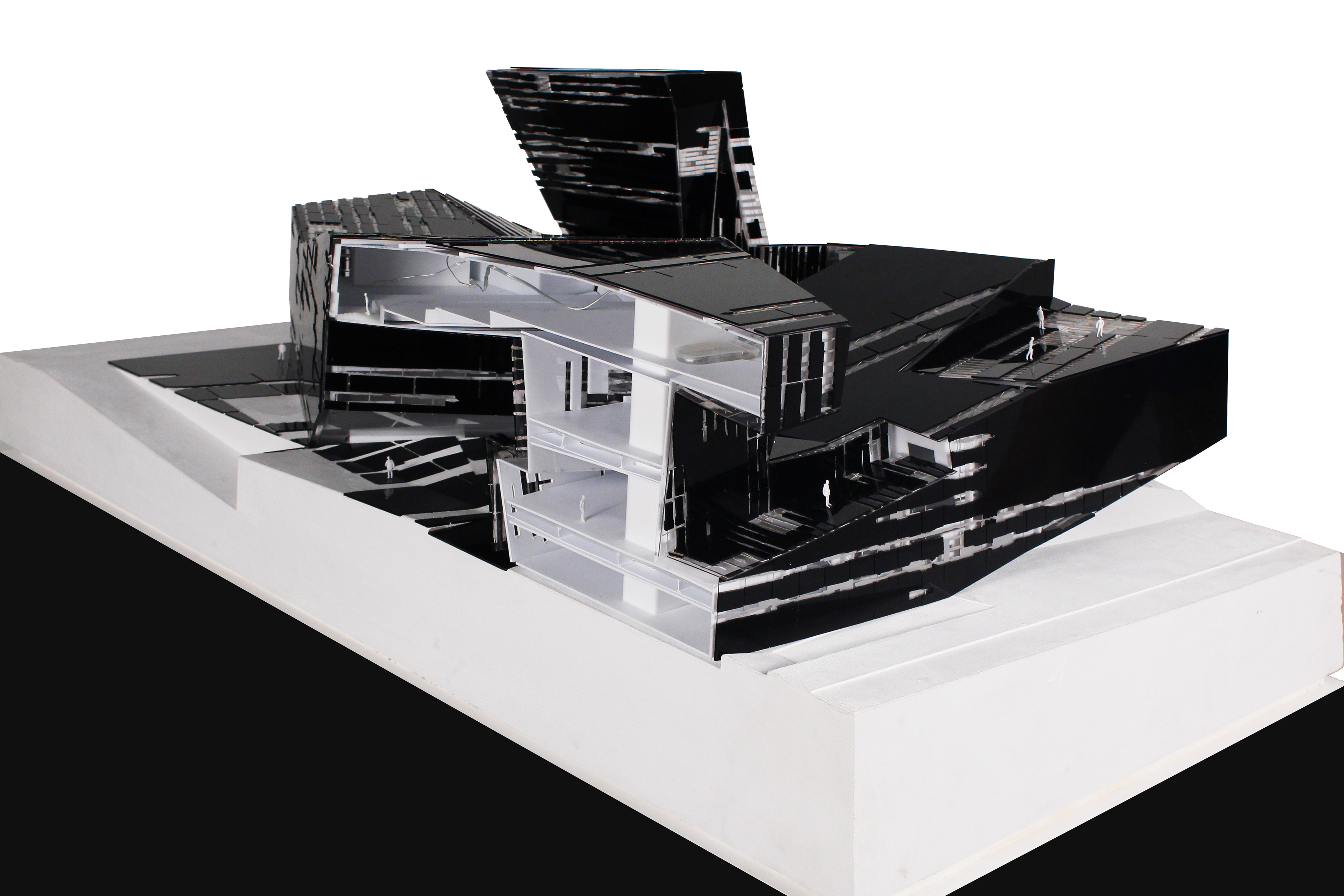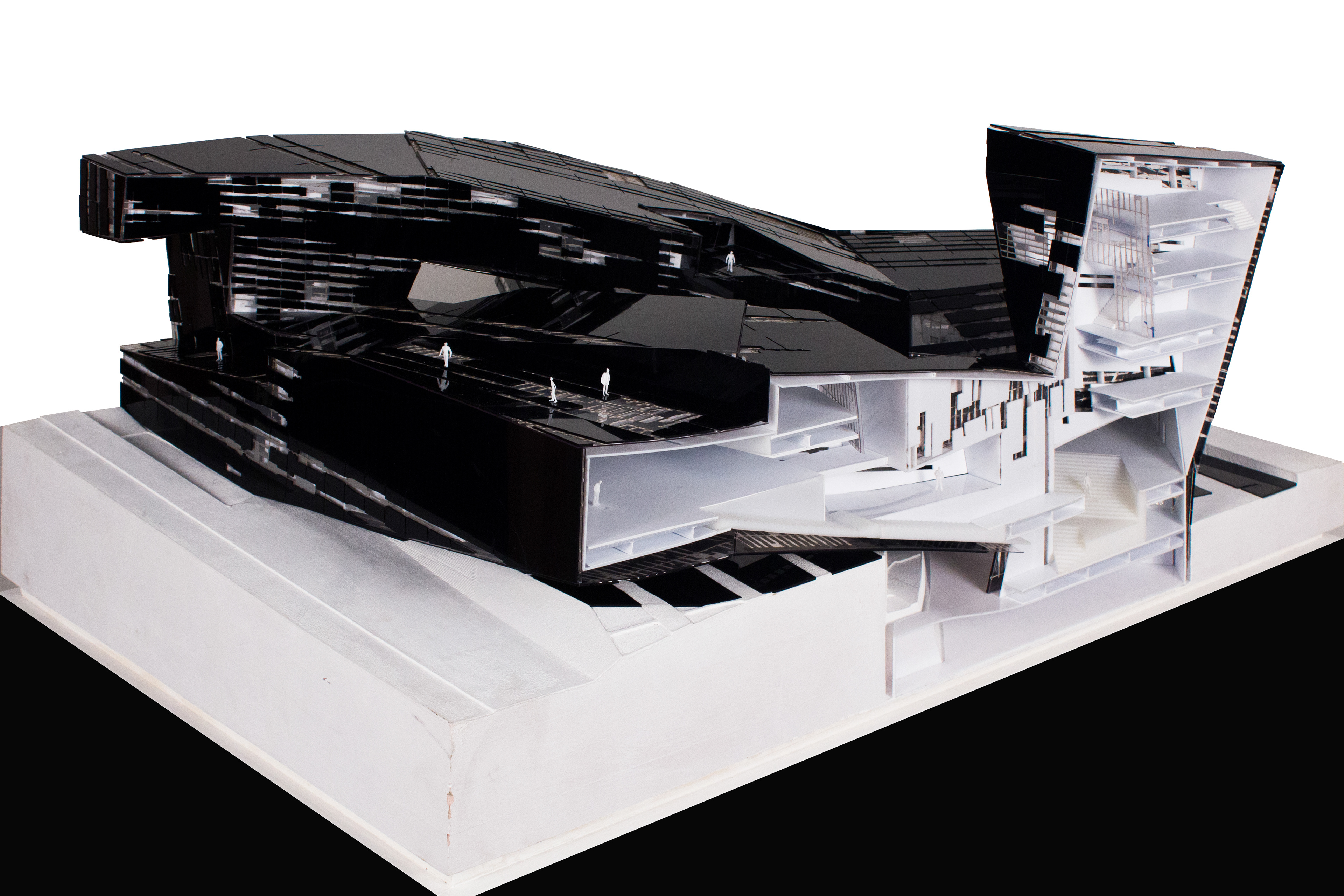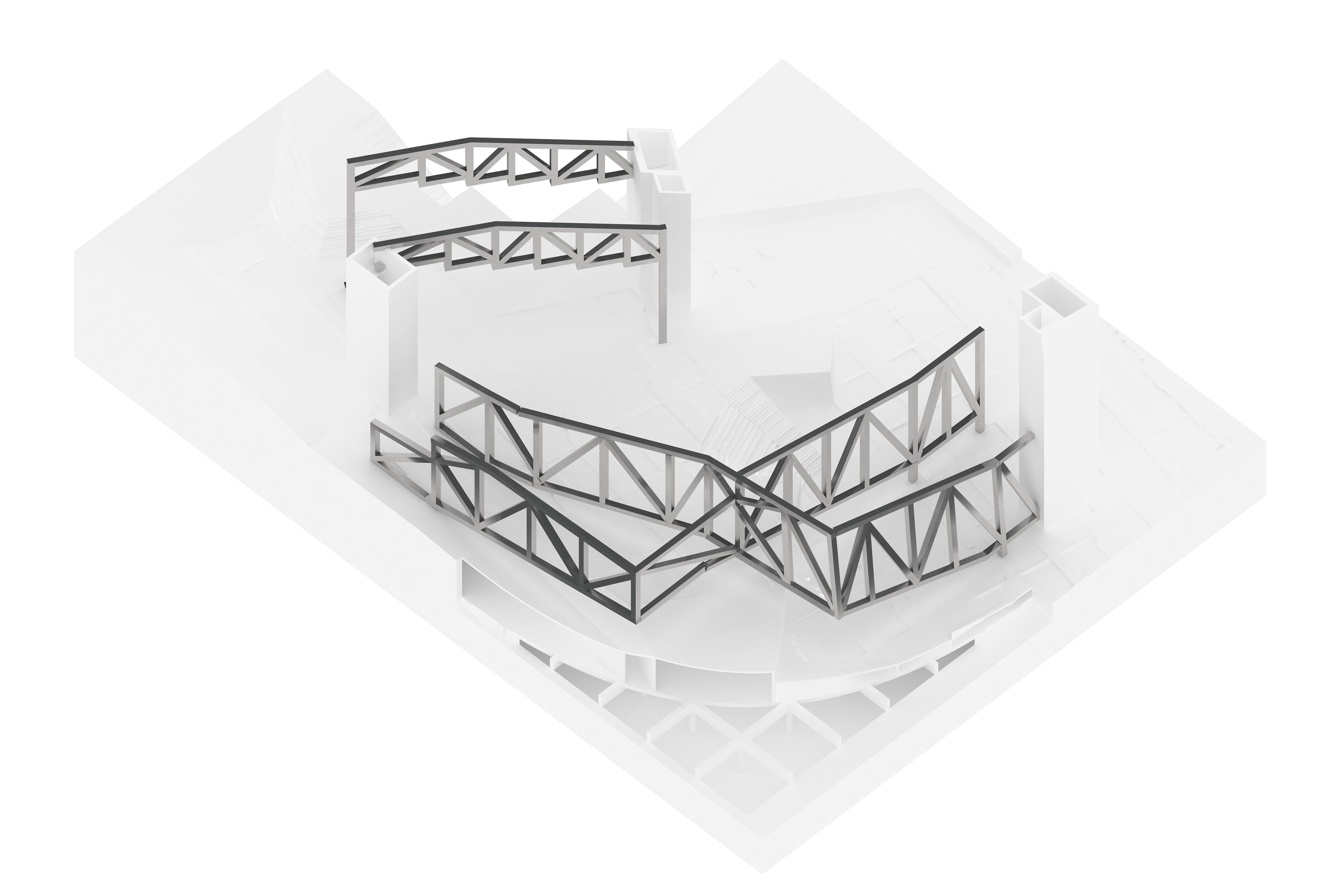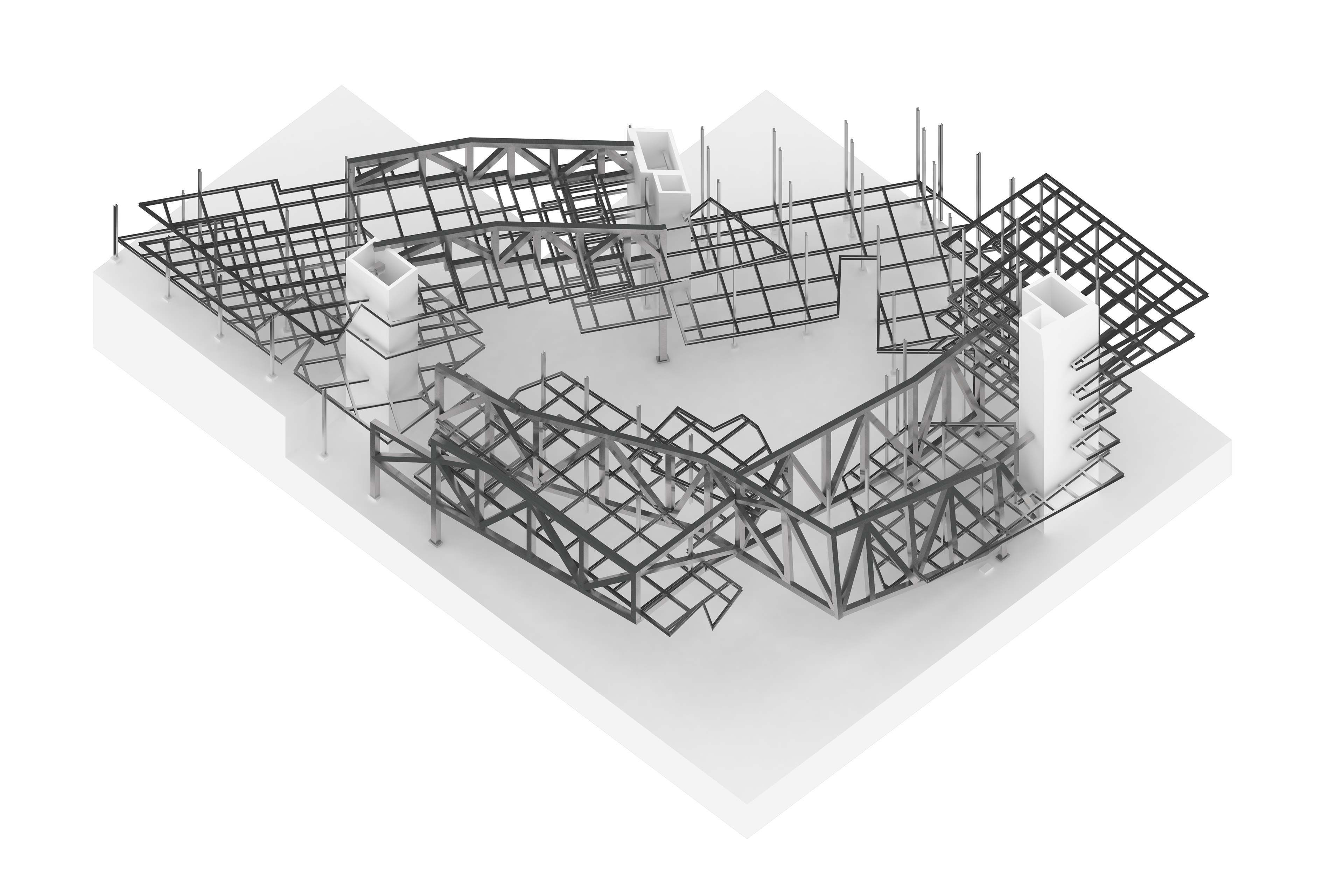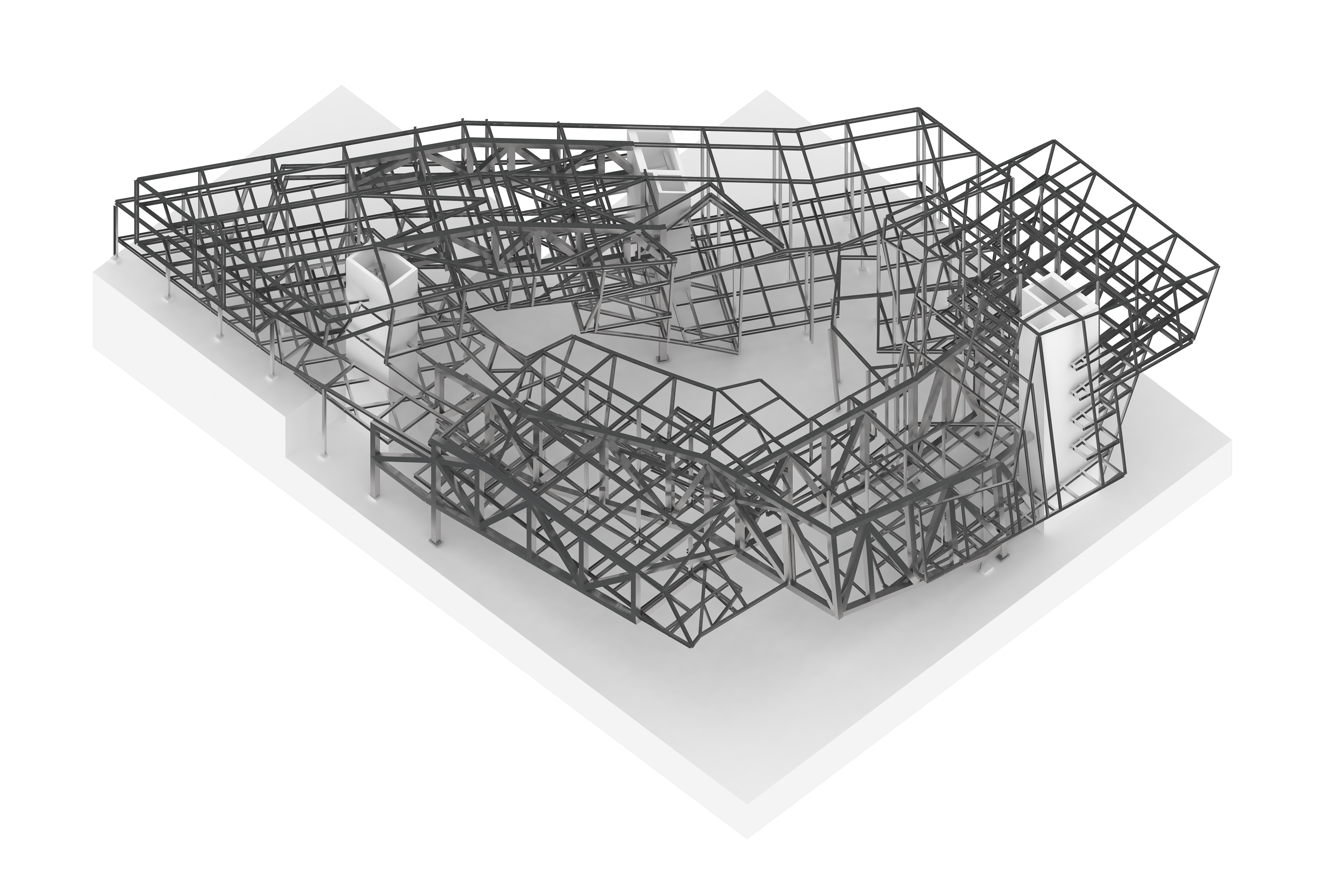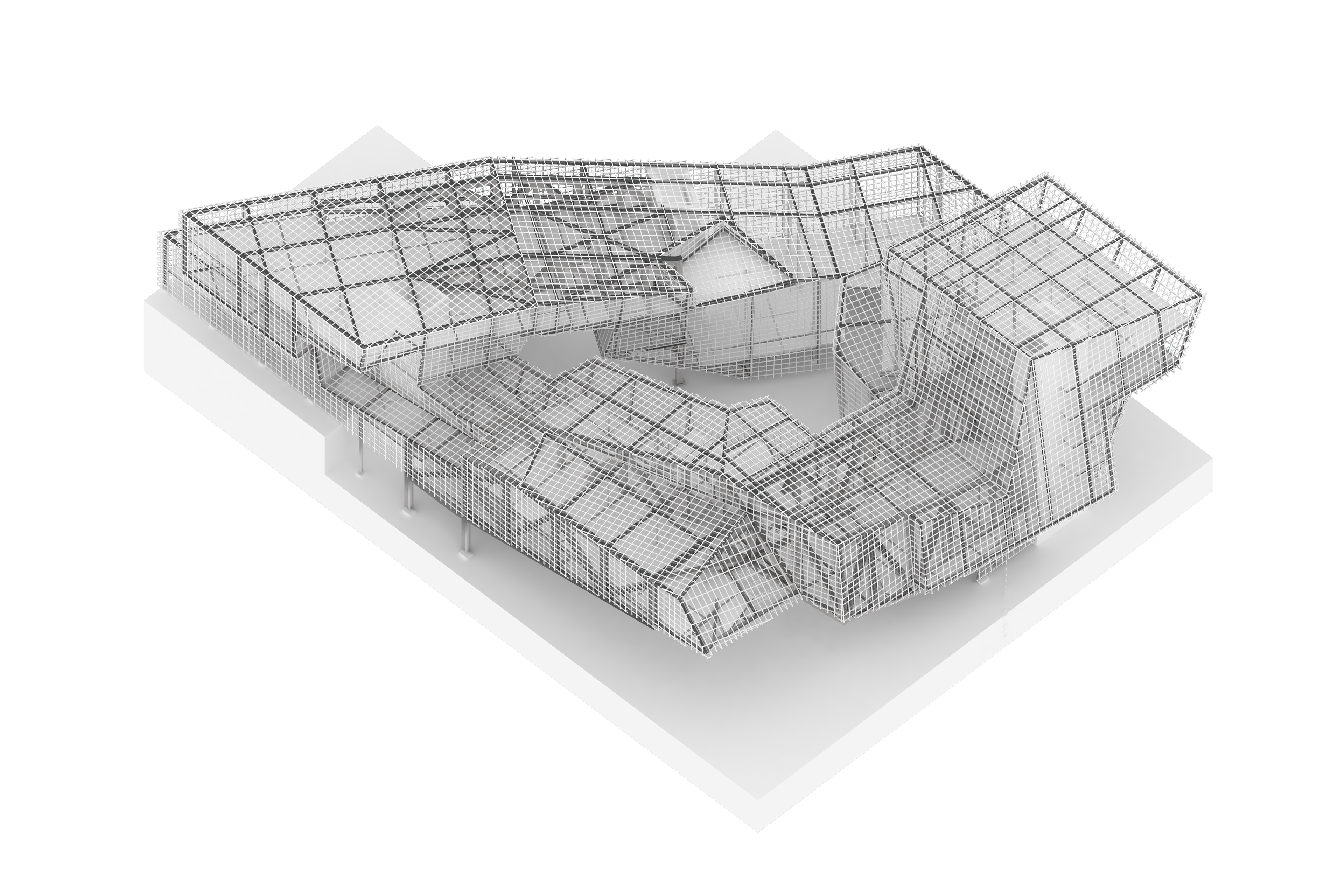 DESIGN DEVELOPMENT - Building Structure