Re-imagine the facade, as facade is the overall perception of high-rise projects. This project is considered facade driven, including massing,program, ground conditions.
    Start from the plain version. Using basic high-rise elements: mullion, spandrel panel, and ground conditions. Reorganize them in a certain pattern. Created a fake shadow generated facade panel.
    Horizontal forces were decreased by strengthening the vertical mullion element. Continuing the pieces along across the popped-out figural masses.
    Shifting becomes one of the most dominant organizations of the project, generated from the fake shadow shift. Certain geometry was selected to elaborate the form of the high-rise and give it more probabilities.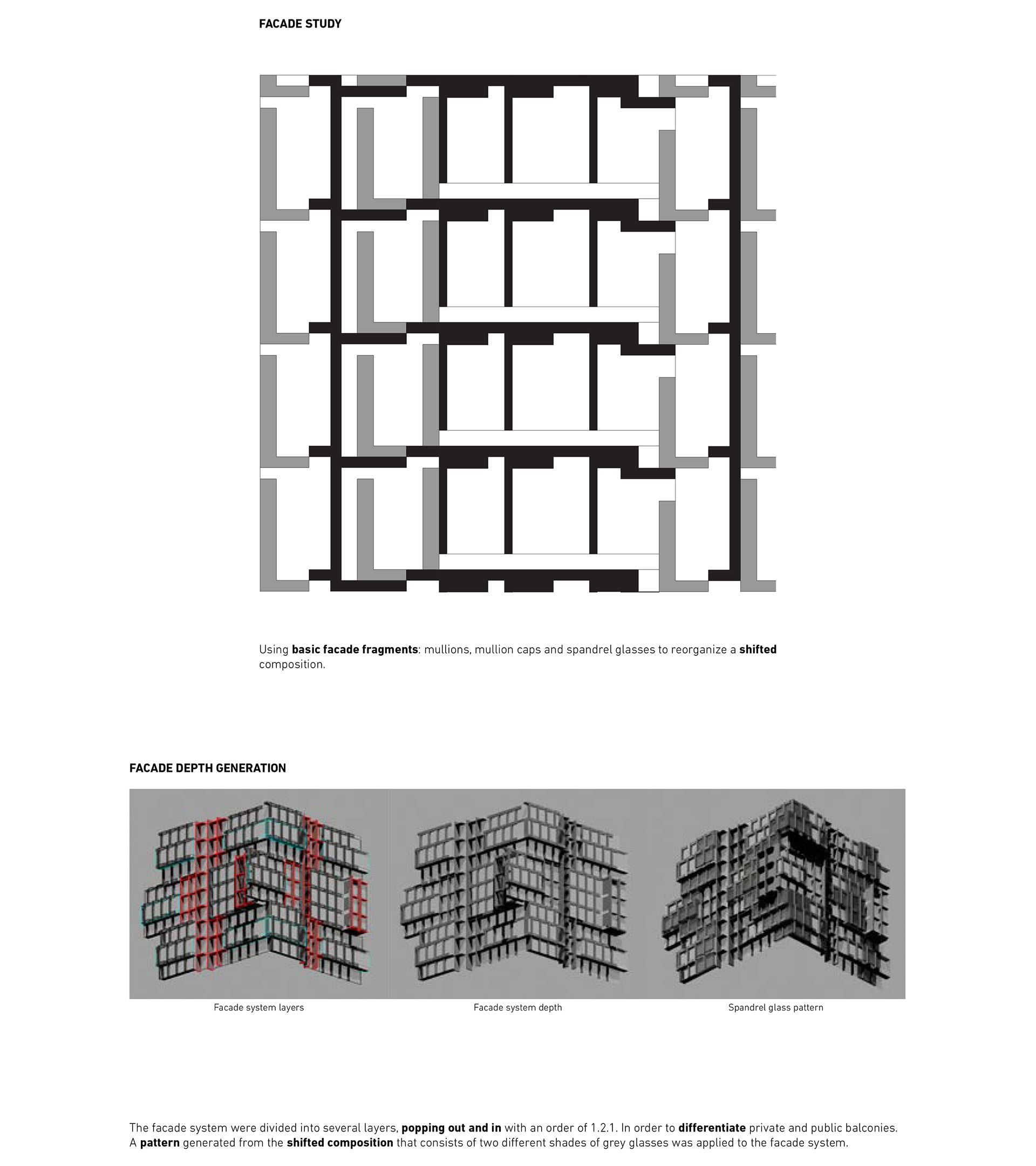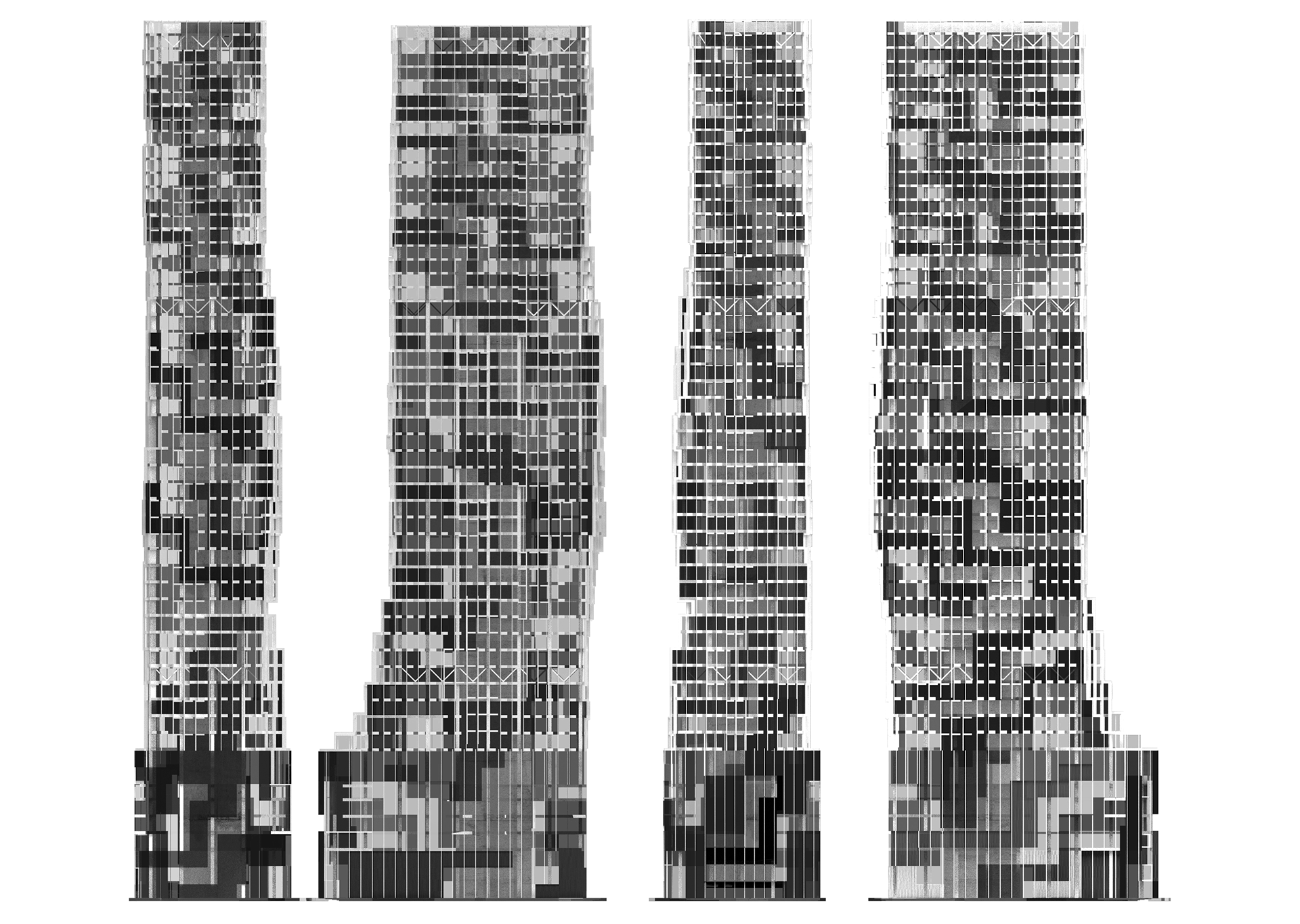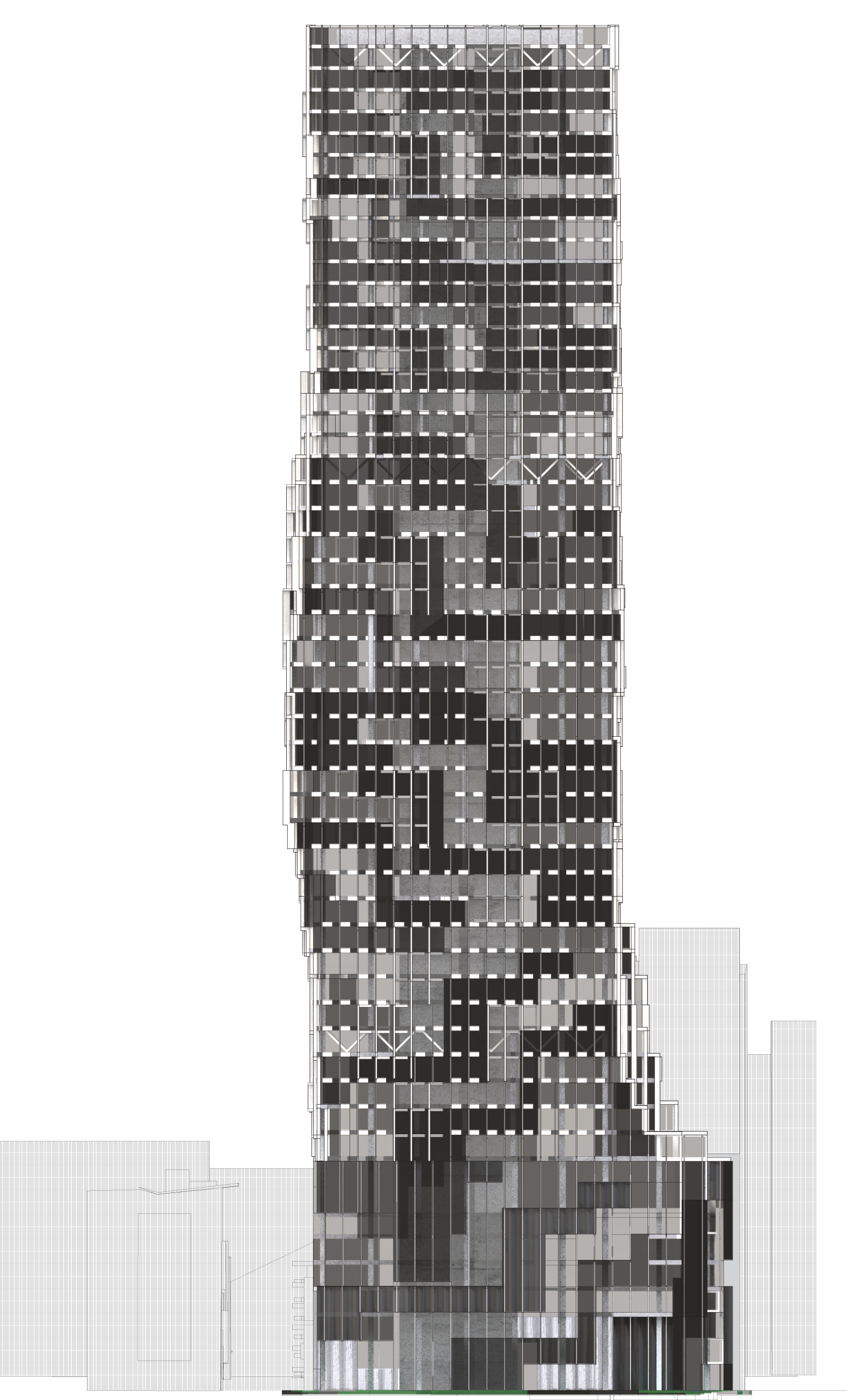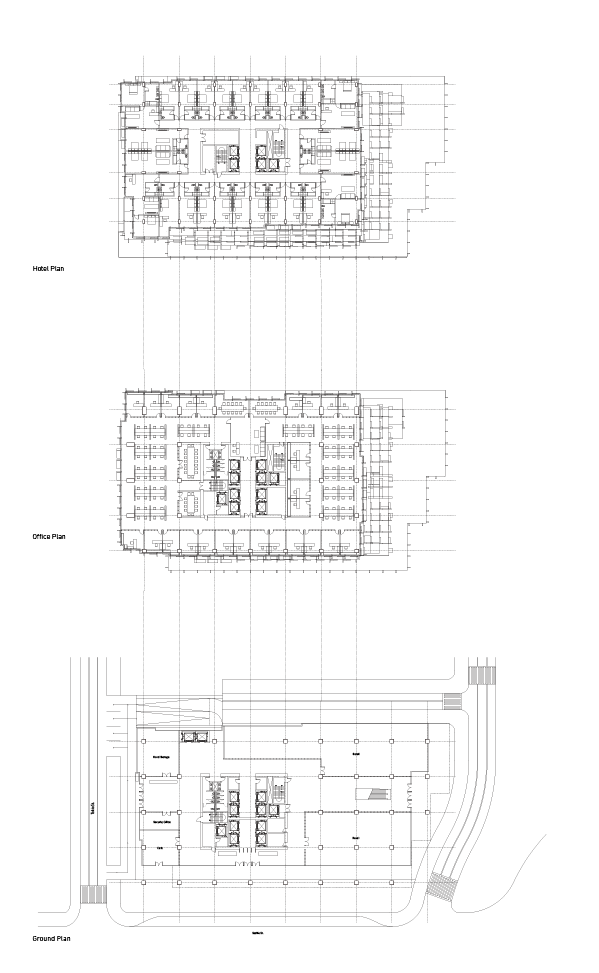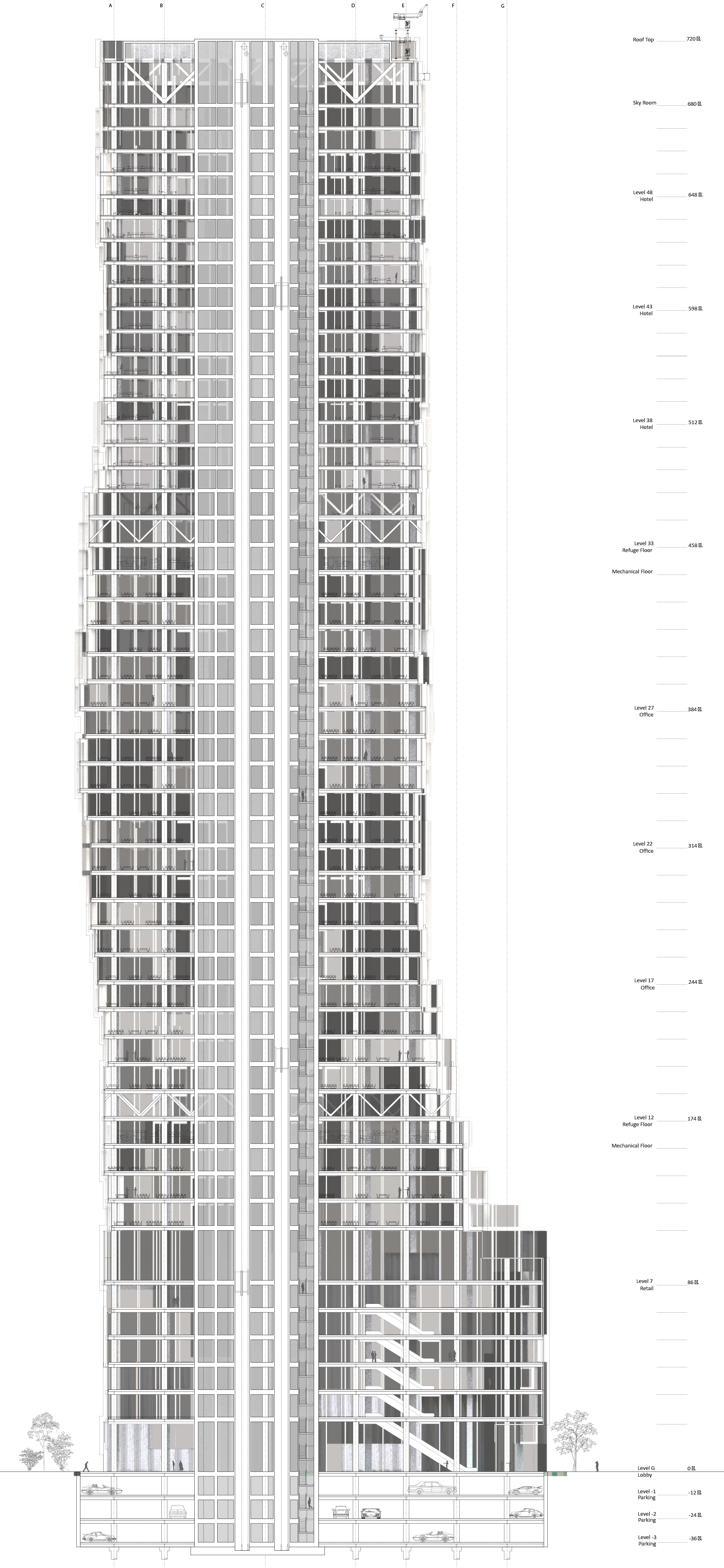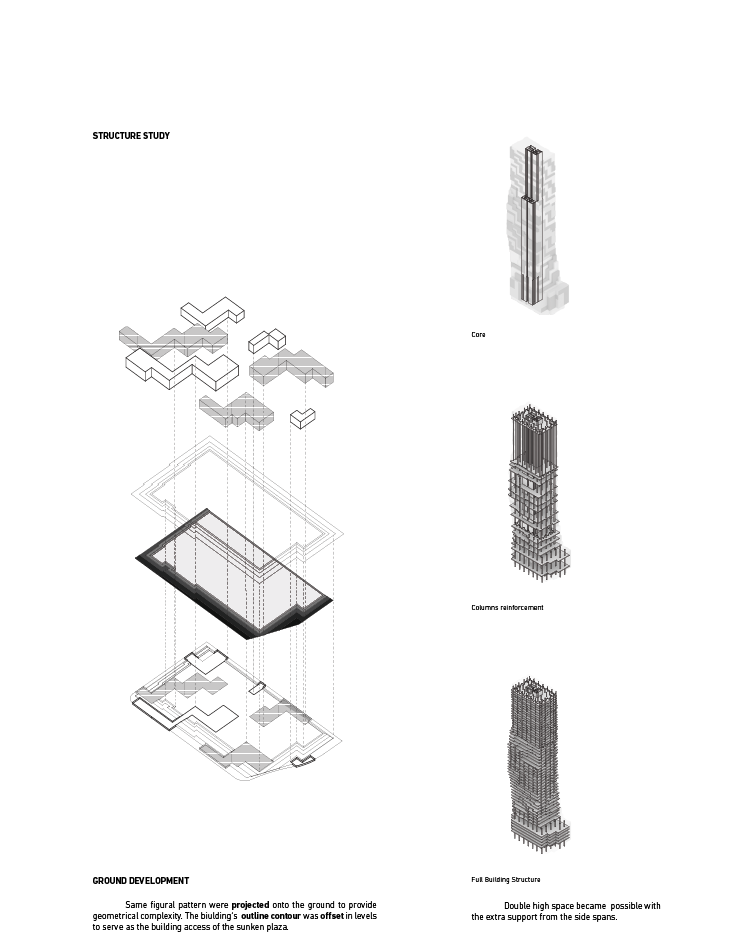 Building Structure Diagrams